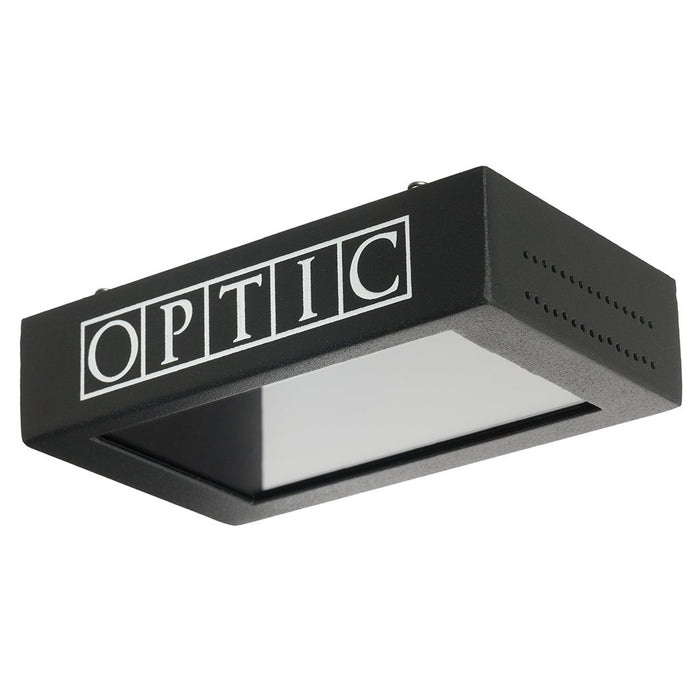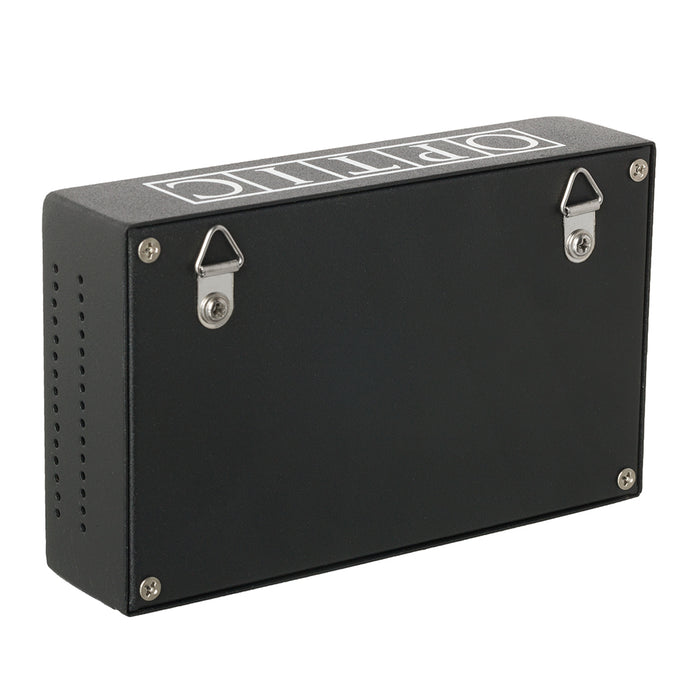 OpticLED Master Controller - 7" Touchscreen - Dimmer Controls - Automated Sunrise and Sunset V2
OpticLED Master Controller V2

       The New Optic LED Master Controller is a game-changer for the Indoor Cultivation Industry and the technology is years ahead of any other LED Controller on the market today. This controller was designed so growers can mimic mother nature like never before by programming your sunrise, sunset, and light intensity throughout the day as well as manual dimmer controls. You can now control all of your Optic LEDs together and on multi dimmer lighting fixtures, you have Spectrum Control. Utilizing the new Optic LED Touchscreen Master Controller you will have precision control to be able to recreate mother nature to the best of your ability.  

       For many growers, the Touch screen controller is a must-have item. The manual dimmer controls feature alone makes it worth owning the controller as then you will be able to control your light from 0% dimmer to 100% dimmer so you won't have to adjust your hanging height as much. Your plants will love you once you begin to use the Auto Sunrise and Sunset feature and we have found plants that are less stressed out yield better. This badass touchscreen is 1 of the coolest items you could add to your grow and helps make it easier to get the best results possible. 
(250)-793-5100
or 
inquire at Sales@OpticLEDGrowLights.ca 
socialmediamanager@opticledgrowlights.com


Canada Orders: Ships from USA - $30 USD Import tax
                                Delivery is 3-6 Business Days from the USA
International Orders:
Ships within 1-3 Business Days
(Same day shipping on orders before 12 pm PST / 3 pm EST)
NEW VERSION #2

- Screen shuts off after 15 minutes
- 20 Foot RJ-11 Cable now included
- Added Programming Slots for Auto Sunrise & Sunset feature
The Optic LED Master Controller 
- 0%-100% Manual Dimmer Control 
- Automated Sunrise and Sunset 
- Built-in Timer 
- Dual Zone Controls (Run 2 independent Groups of lights)
- 3 Way Dimmer Controls (Optic LEDs with 1, 2, or 3 dimmers works)
- Run up to 20 Lights from 1 Touchscreen
 - 20 Foot RJ-11 Connector cord included
- Two 6 Foot RJ-11 Connector cords included
- Save up to 15% in electricity Costs
The Optic LED Master Controller is currently compatible with these Optic LEDs:
Full Cycle Growing:

Slim 720S
Slim 650S
Slim 600S
Slim 600H Gen2
Slim 480H/500S
Slim 320H/320S
Optic 8+ NextGen - With External Timer to turn on and off
Optic 4XL NextGen - With External Timer to turn on and off
Optic 6 Gen4
Optic 4 Gen4
Optic 2 Gen4
Bloom Enhancer Array
GMax 300
GMax 150

VEG Lights
Slim 320H VEG 
Optic 300 VEG
Optic 150 VEG 
Optic 2 VEG Gen4
Buttons & Features
      On the Main Screen here for the Master Controller is where you can:
- Manually adjust the dimmers.
- Adjust the Spectrum on multi dimmer lights.
- See the Temperature (Celsius) 
- See the Humidity
- Choose Which Zone to control (Zone 1 or Zone 2)
- Push the "Timer" button to schedule your timer
- Push the "Timer" Button to program your Sunrise & Sunset
    -  The Automated Sunrise and Sunset feature In the "Timer Mode," you will be able to set what time your light comes on and shuts off. This Mode will also allow you to set up your Sunrise and Sunset feature where you determine how long you want your sunrise and sunset to last and how fast you want the intensity to drop off. It is super easy to set up you just set the time and the intensity you want the light to be set at during that time between 1%-100%. 
Master Controller Specifications:
Power Savings: Up to 15%
Built-in Timer: Yes 
Quantity of Lights it controls: up to 20
Dimming: 0%-100% Potentiometer Controls
Multi-Dimmer Controls: Controls up to 3 Independent Dimmers
Hygrometer: Yes Humidity Display on Main Screen
Thermometer: Yes Temperature displayed in Celsius
Actual Power Draw: 3w
Amps: .1
Voltage : Internationally Used 110 volts -277v
Warranty: 2 Year Warranty
Shipping: Free Shipping in Canada and to 60+ countries
Power Cable: 6 Foot power cord
Plug: 120v Power cord supplied
(We automatically ship the correct cord for your country)
Master Controller Compatible: Yes - Sunrise / Sunset Feature. External Timer needed to turn the light on and off.
Finish: Flat Black
Fixture Dimensions: 6" x 4" x 1.75"
Item Weight: 2 lbs
Shipping Weight: 3 lbs
Proven Yield Increase: Up to 20%
Hanger: Comes with 2 drywall push pin hangers
Recommended for: Grow Tents, Grow Rooms, Greenhouses & Indoor Cultivations.
*International Shipments may require Taxes & Duties. Contact us for a quote!
Sales@OpticLEDGrowLights.ca 
Patent Pending 

      Here is a video showing some of the basic features including the new Automated Sunrise and Sunset feature. 

 This is the "Timer Mode" where you program in your Sunrise and Sunset times. 
Example Shown: To the Right is where you edit the on and off times for each channel.
Build a Collection of LED Grow Lights all from 1 controller. 
 Setting up your Master Controller - Jesse with Optic LED
 Setup Your OpticLED Master Controller